Top Tutors in Mahalakshmi Layout, Bengaluru
Pavan K
Learn As It Evolved
I\'m an undergrad doing my final year(Majoring in Physics). It\'s always been my understanding that in the study of sciences it always comes down to conceptual knowledge and the intricate logical reasoning which forms a network between all topics. So in my teaching process I aim at making the student an expert in the basic concepts and then with that strong foundation help him study and understand all other concepts of physics maths or biology which he needs tutoring in.<br /> <br /> As of my teaching history I\'ve given several seminars in the past three years of my college as part of coursework and also when I was doing my summer research fellowship.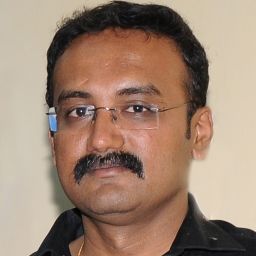 Narendra K
Management and Commerce
With the objective to facilitate student learning in the area of Management and Commerce, have took up teaching as profession with resent assignment with PG Commerce Department ,Surana College . My professional goal is to have a serious commitment and be a best teacher for each group of students, I have the opportunity to teach and to bridge between the industry and the curriculum, with the help of my industrial experience.I have started my doctorial research in the area of Marketing, at Bharthyar University,
Sandhya R
I am Sandhya Ramu. I have been in the teaching ind
I am Sandhya Ramu. I have been in the teaching industry for about 5 years and about 3 years in conducting personalized tutions. Being passionate to work with children and to support their overall development is my primary objective, I own a preschool. I prefer to coach students on Maths, Science (Bio, Chemistry and physics).
Recently Hired
Bangalore
Penny Tran
Name suggestions for the new running group
Security
8
Updated: 5 days ago
Michael Duponte
Meeting minutes reminder
Storage
1
Updated: A week ago
Areas in Mahalakshmi Layout: