Top Tutors in Wazirpur Indl Area, Delhi
Mathematics
Science
Physics
Chemistry
...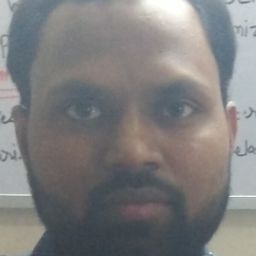 Avinav raj A
AVINAV RAJ
I am a mechanical engineer, I have been taking classes since 2012 and have very practical approach to make even difficult topics so easy that every students can understand easily. The best part of my teaching is that I never use any text book while teaching. I do provide home tuition as well as online classes. I have my students in USA (California,New Jersey)
Vivek C
I am Vivek Kumar Chourasia, graduated from Jalpaig
I am Vivek Kumar Chourasia, graduated from Jalpaiguri Government Engineering College in the year 2015. Professionally I am a Software Engineer. I have an experience of 14 months in teaching maths, physics, graduation level maths & physics. I have a passion for teaching and have been adjudged as very good tutor by the parents of the kids whom i have taught and my students had done very good in his test , exams of any type. I also try to give moral lessons to him, i taught my students that how to write in exams also.